Bio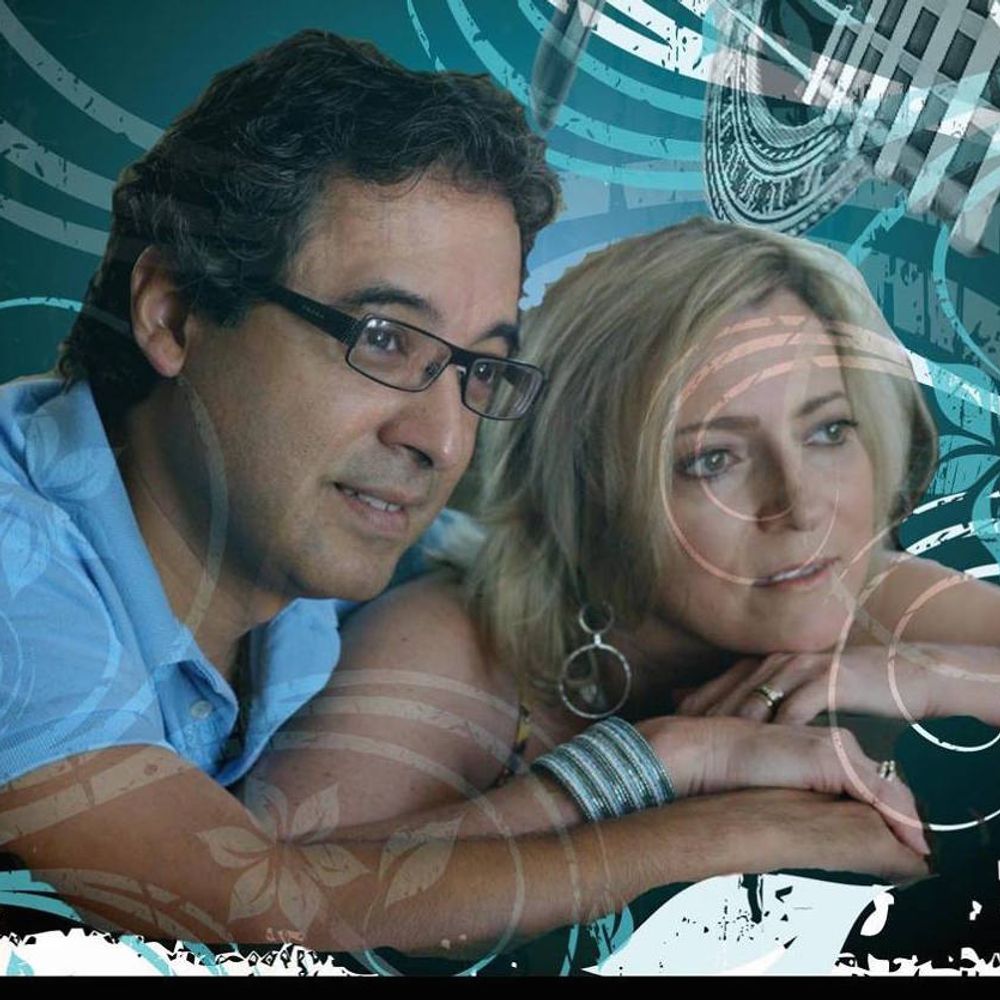 Juan Carlos and Jeana
Juan Carlos Ureña was born in San José, Costa Rica. He began playing the guitar and writing songs in his early teens, and was representing Costa Rica in International Festivals by the time he turned 17. Over the past 25 years he has continued to represented the country of Costa Rica in international music festivals in Cuba, Moscow, Spain, Holland, Canada, Argentina, Uruguay, Tahiti, and the United States.
Juan Carlos is known for his music as a soloist, as the lead singer of the Costa Rican band Oveja Negra, as well as a duo with his wife Jeana Paul-Ureña, a musician originally from Texas. Combining guitars, mandolin, piano, harmonica, and Latin percussion with beautiful harmonies, the Ureñas write, compose, and perform poetic songs fused with Caribbean and South American rhythms, folk, jazz, and pop. They have recorded 11 albums of original music and have contributed songs to numerous music collections in the United States (Putumayo World Music), Latin America (First Generation Records), and Europe (Igolves). 
Both Juan Carlos and Jeana combine music with academic work as university professors. Juan Carlos studied music in the Universidad de Costa Rica and the Universidad Nacional de Heredia, completed his MA in Music Composition at Stephen F. Austin State University, and earned his PhD in Hispanic Studies at Texas A&M University. He has published a book Trovar: memória poética de la canción hispanoaméricana, book chapters and academic articles on poetry, music, theater, and literature. Currently he is a professor of Hispanic Studies at Stephen F. Austin State University. 
Jeana grew up in Texas playing piano and guitar with roots in country and rock music. She studied languages in college and took her first teaching job at the Universidade Federal do Rio Grande do Norte in Natal, RN, Brazil. There she began playing music with bossa nova rhythms. Returning to the US, she completed a PhD in Spanish and Portuguese at Texas Tech University. Researching women writers in Costa Rica she met and began working as a music duo with Juan Carlos. She has been a professor of Spanish and Portuguese at Stephen F. Austin State University since 2000.